Archiduc offers pure and fresh, organic grow-at-home mushrooms, vegetables and herbs. Buy a kit, follow the instructions, harvest and enjoy. They needed a website to introduce their products and offer guidance on how to use them.
ZZeen made a site with a pure, timeless layout with focus on the beautiful photography.
The product pages feature 8 re-usable components, including intro, product ranges, how-to or recipes. They help create unity and make it easier to add future product ranges to the website.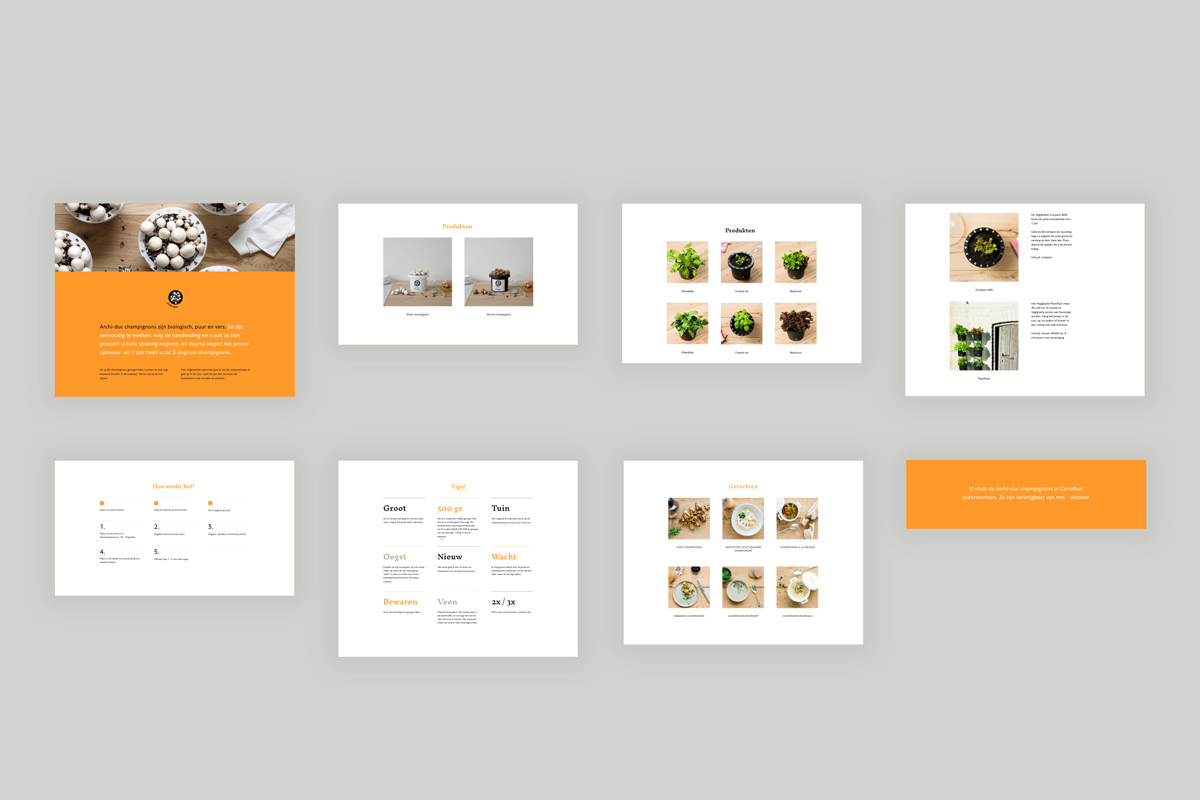 Each product range has its own main color to add variety and make each range instantly recognizable.
Typography is set in Edward Pro, which is also widely used in the packaging materials, and complemented with the distinctive Inknut Antiqua for titles.