De Blanke Top – The Residence consists of luxury apartments and penthouses. Each owner is provided a series of exclusive services from the adjacent hotel De Blanke Top, and access to its spaces. The book is a gift from the hotel to the buyers, as a way to introduce them to the services.
De Blanke Top – The Residence is situated on top of the dunes, with views over beach and sea. These dwellings invite to relax and enjoy.
For the book, we chose sand and dark blue as the main colours. Big images and ample white space set the mood. A book to relax and enjoy.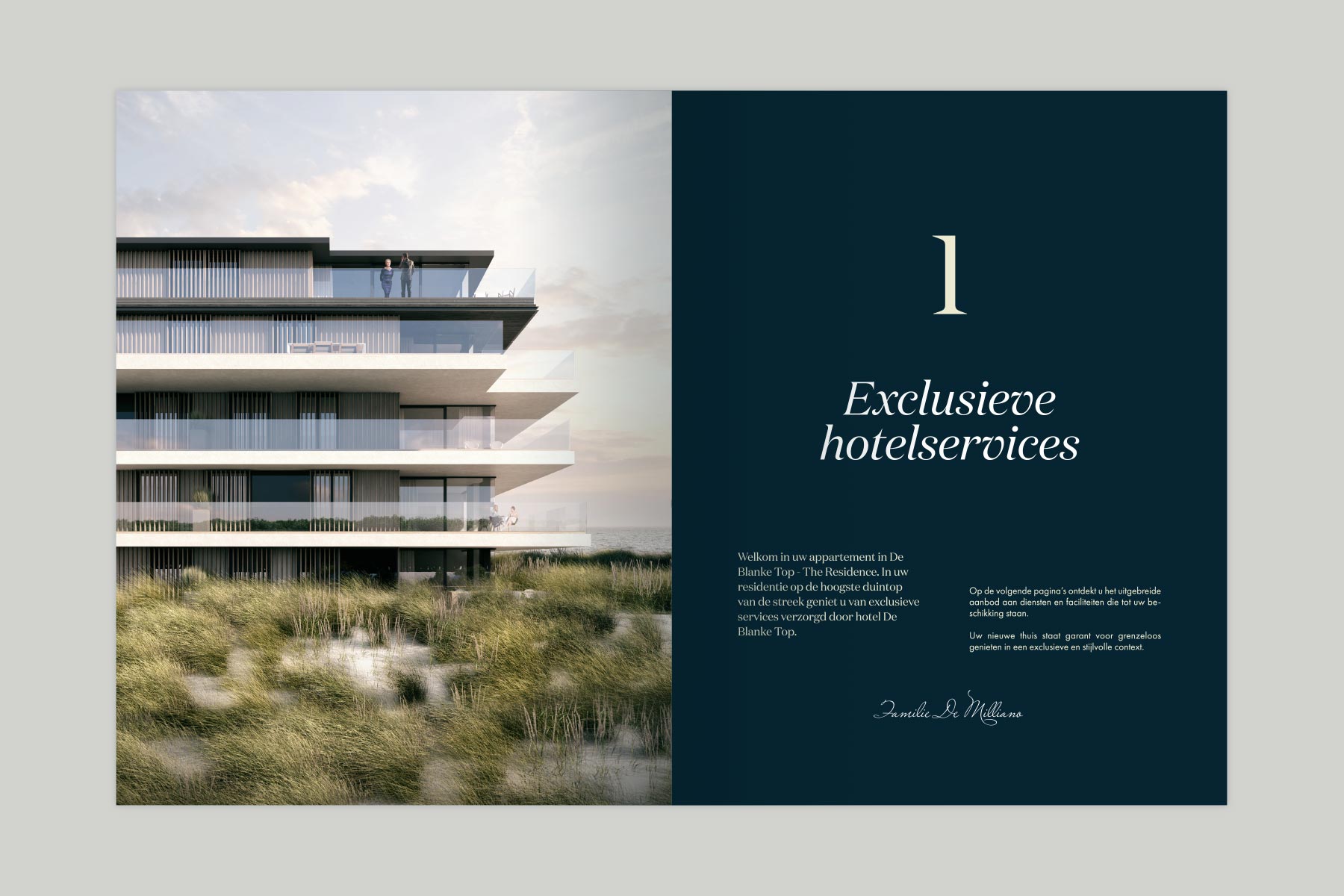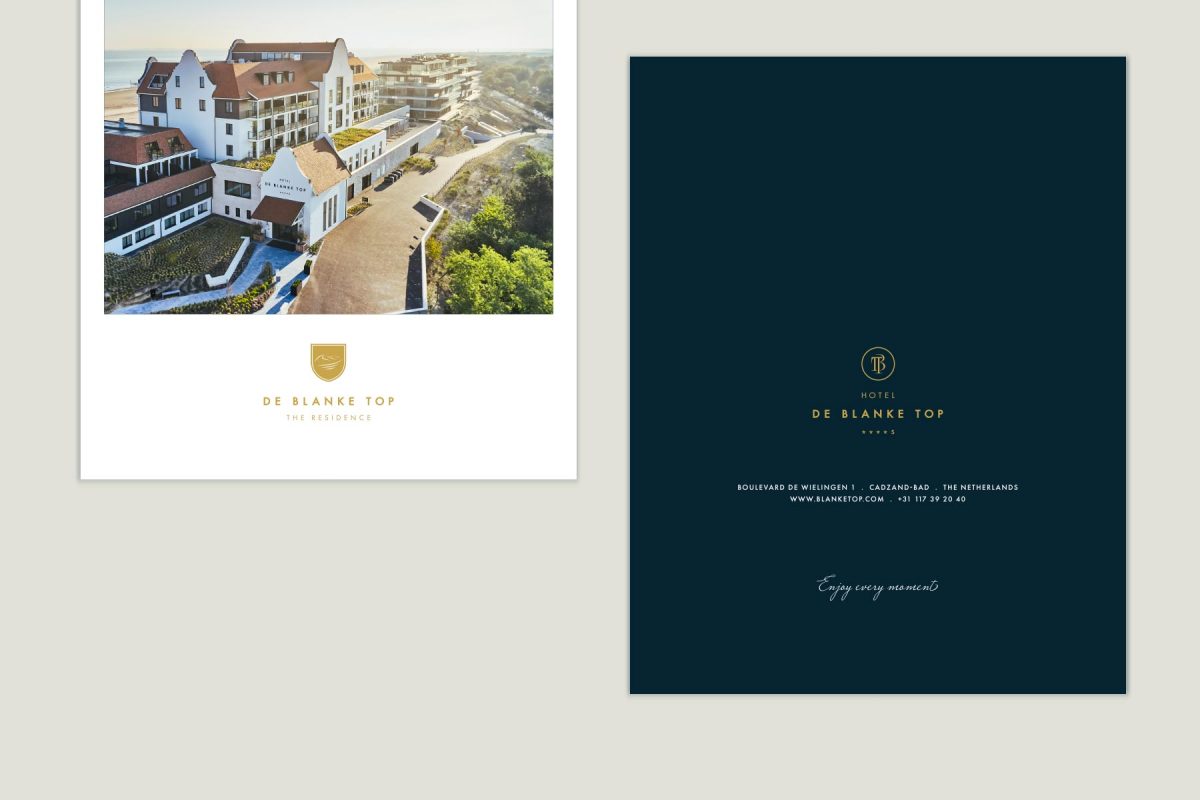 The logo for The Residence was made elsewhere at an earlier stage. ZZeen made some typographic tweaks to align it better with the hotel logo.