A visual identity for interior architect Kurt Descheemaeker, who asked for a pure, restraint solution. He also had a vision of starting each of his projects with a collage which would contain the essence of the solution to apply.
We decided that these collages should therefore be an important focus point in the visual identity.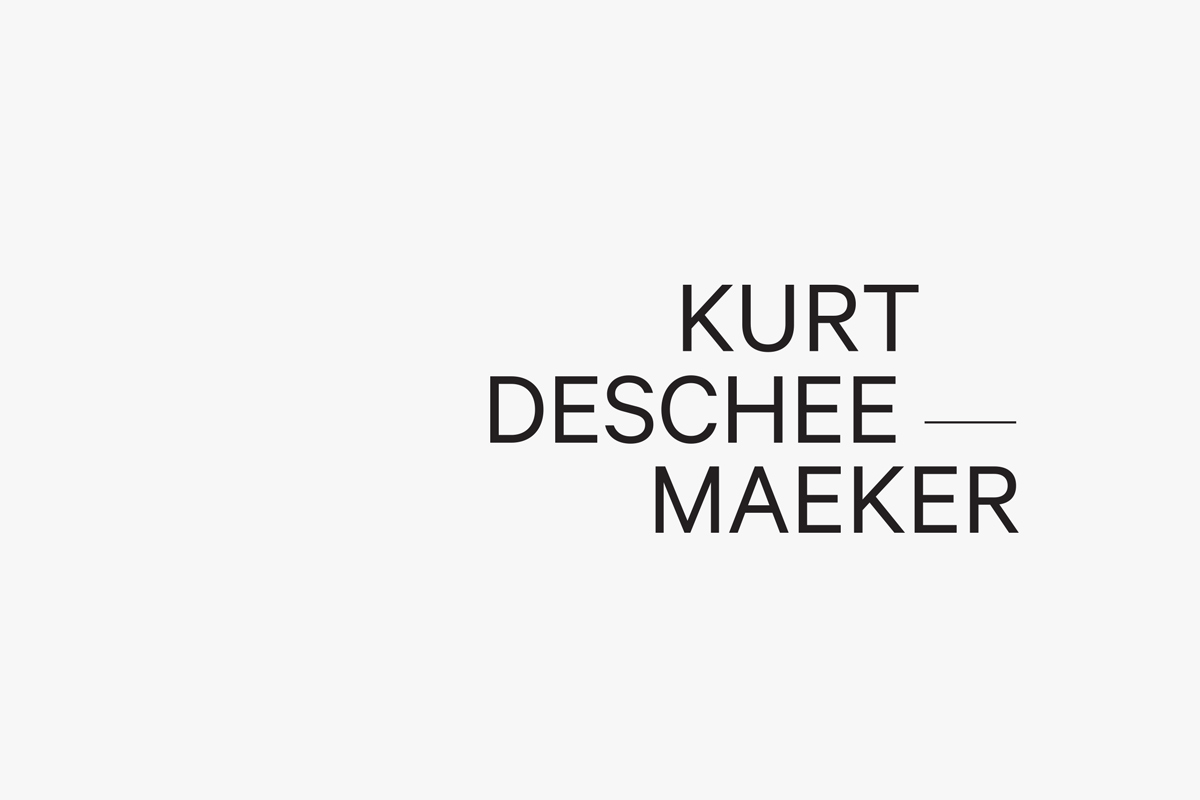 Throughout the identity, white space serves as a canvas in which the elements are placed sparingly and carefully.
The words Interieur and Architectuur are always placed in opposite corners. Restraint in color, text and additional elements gives every item a sense of purity. They also help the colorful collages take center stage.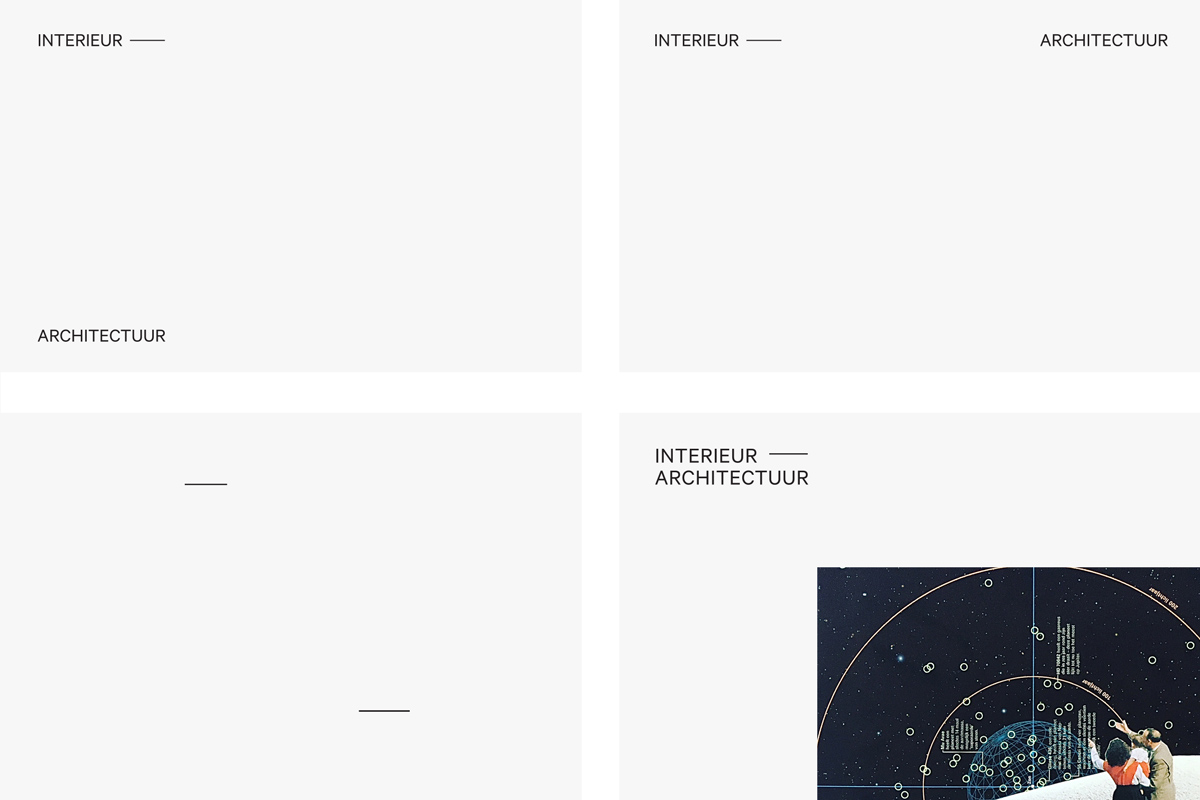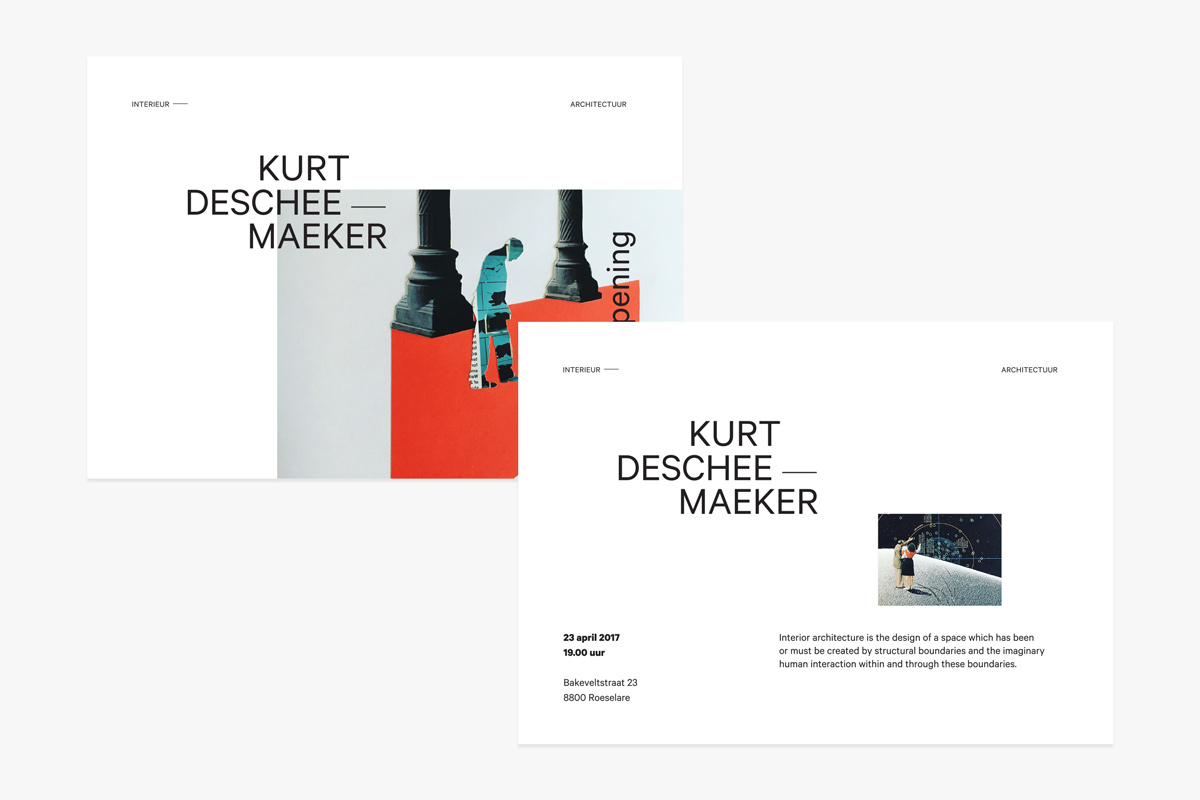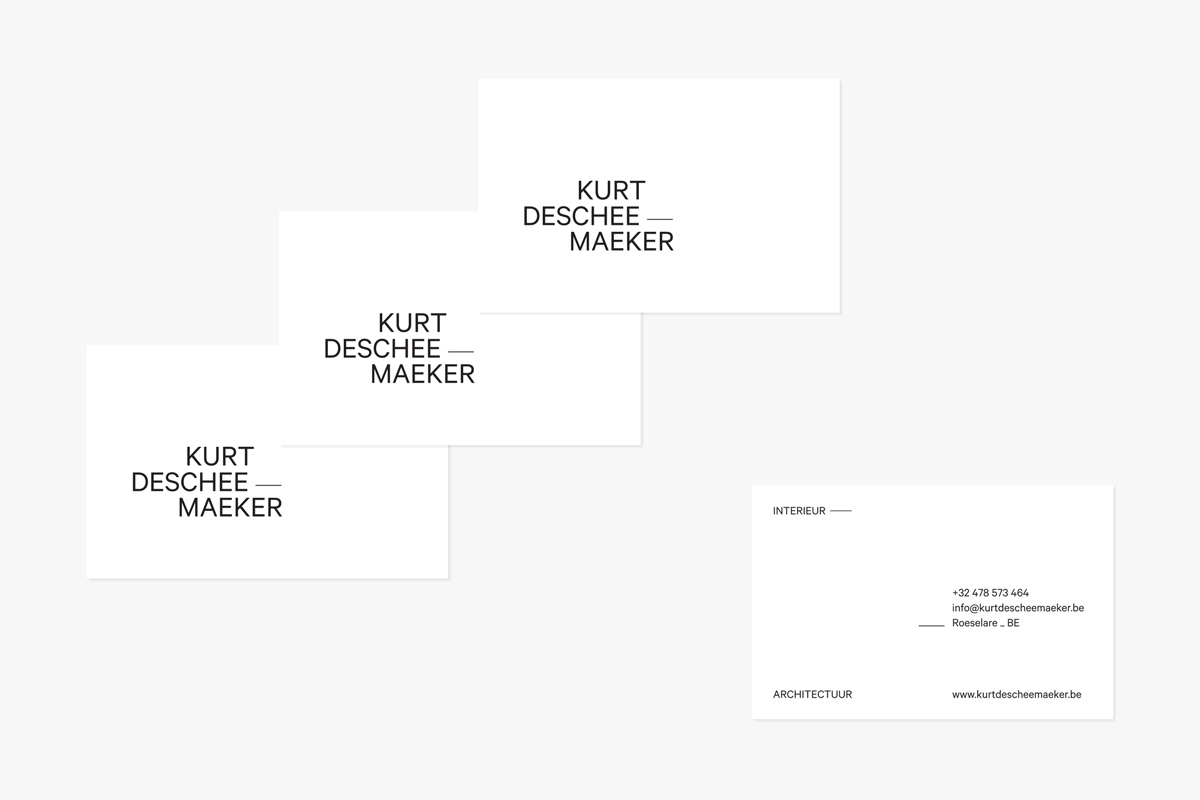 The same principles are applied to the website, with ample white space and the collages as a starting point to discover each project.