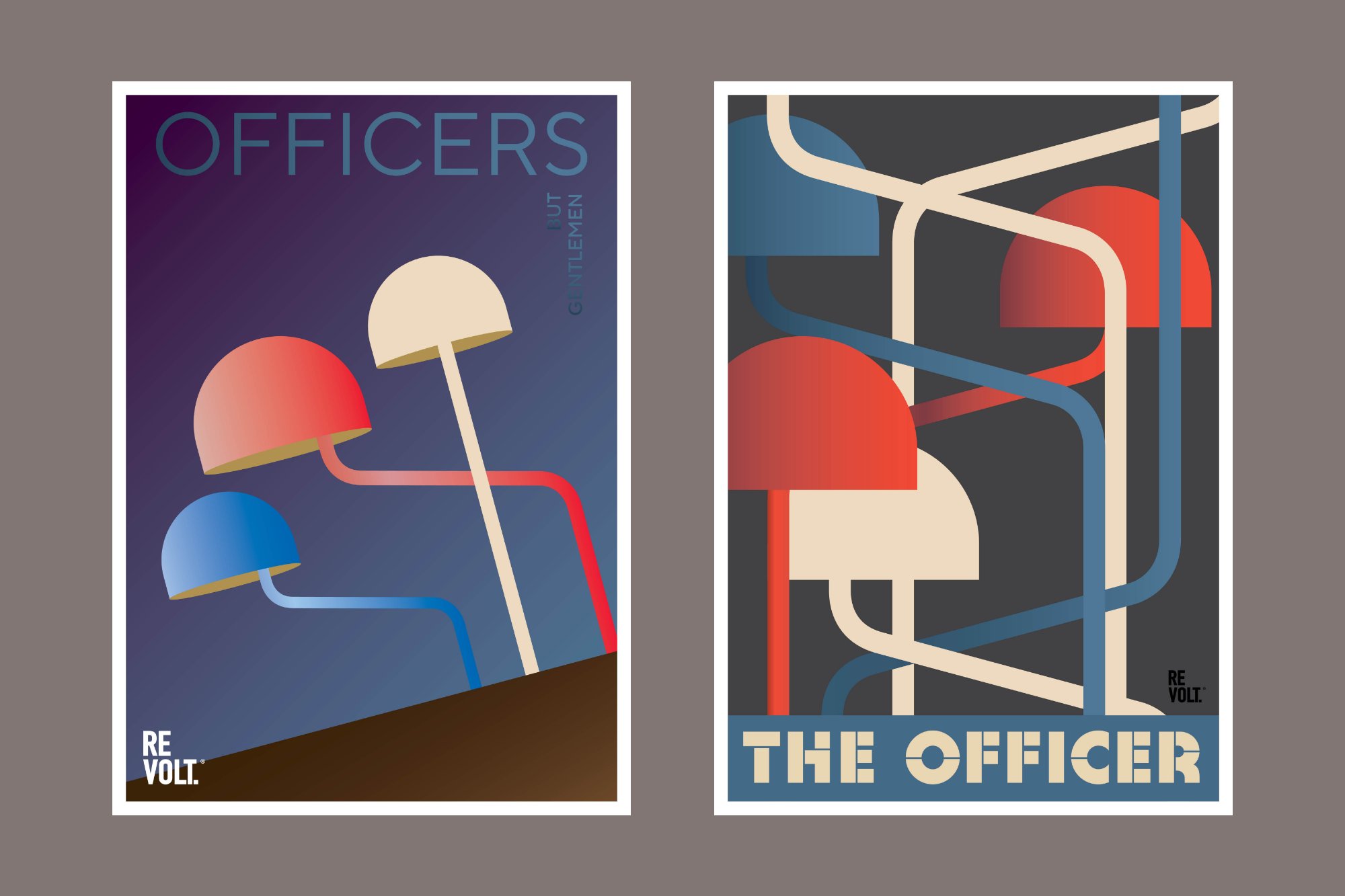 In recent years, ZZeen has done several projects for Re-Volt.
Re-Volt, in cooperation with Rotorgroup, is a small lamp manufacturer and produces a line of products with a mix of elegant and utilitarian vintage aesthetics and an emphasis on the durability of their lamps.
It was only logical to continue that line in the elaboration of the visual identity of the brand and in the development of the promotional material.
Posters inspired by the 1930s and 1940s were created for each type of lamp. Newer models such as the Marvin were inspired by the 1970s and 1980s, which was also reflected in the posters. In addition, a custom-designed wordmark was designed for each type of lamp.
Brochures, product guides, press kits and the like follow an aesthetic that is in line with that retro feel. We used clear grids, utilitarian typography, a retro color palette. The photo pages feature a 'dancing' grid.
Commissioned by Rotorgroup