A restaurant in the Belgian seaside town of Blankenberge selling a variety of chicken dishes. The owners wanted to attract a mix of people (young, old, rags, riches, and everything in between) to enjoy good food and a nice drink.
Chicken restaurants have existed forever, but this one had to be different. The owners paid attention to everything from the interior to presentation and communication.
We started from there, creating a logo with a distinct vintage feel to it, like a hommage to the chicken restaurants of yesterday. We added lots of yellow, inserted more vintage flavour with some chicken drawings and topped it off with tasty typography.
There is a variant of the logo in a yellow circle, which can be placed almost at random on an item, even with a part cut off, as long as it remains legible.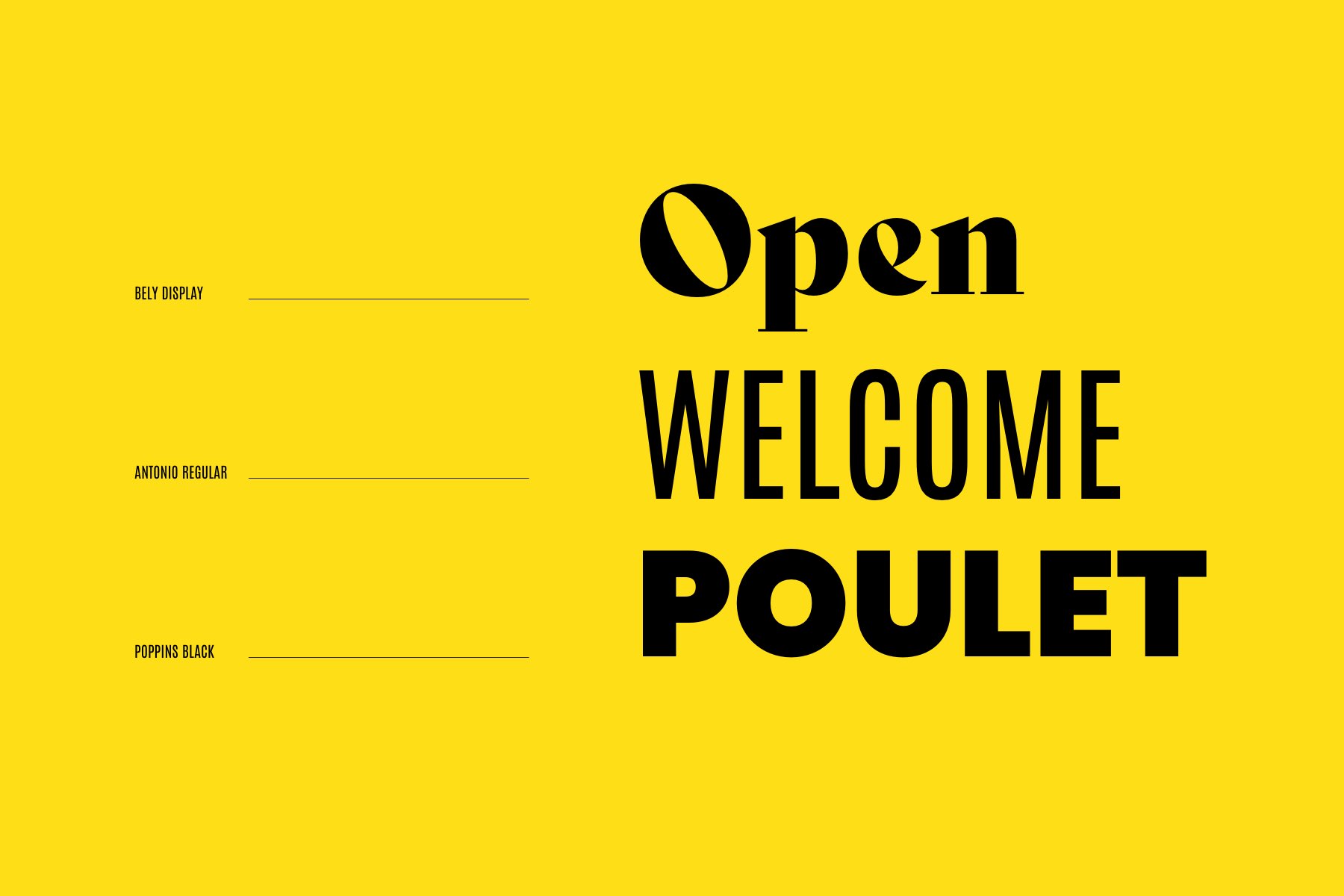 We use 3 typefaces, each one with lots of character, for the typography.